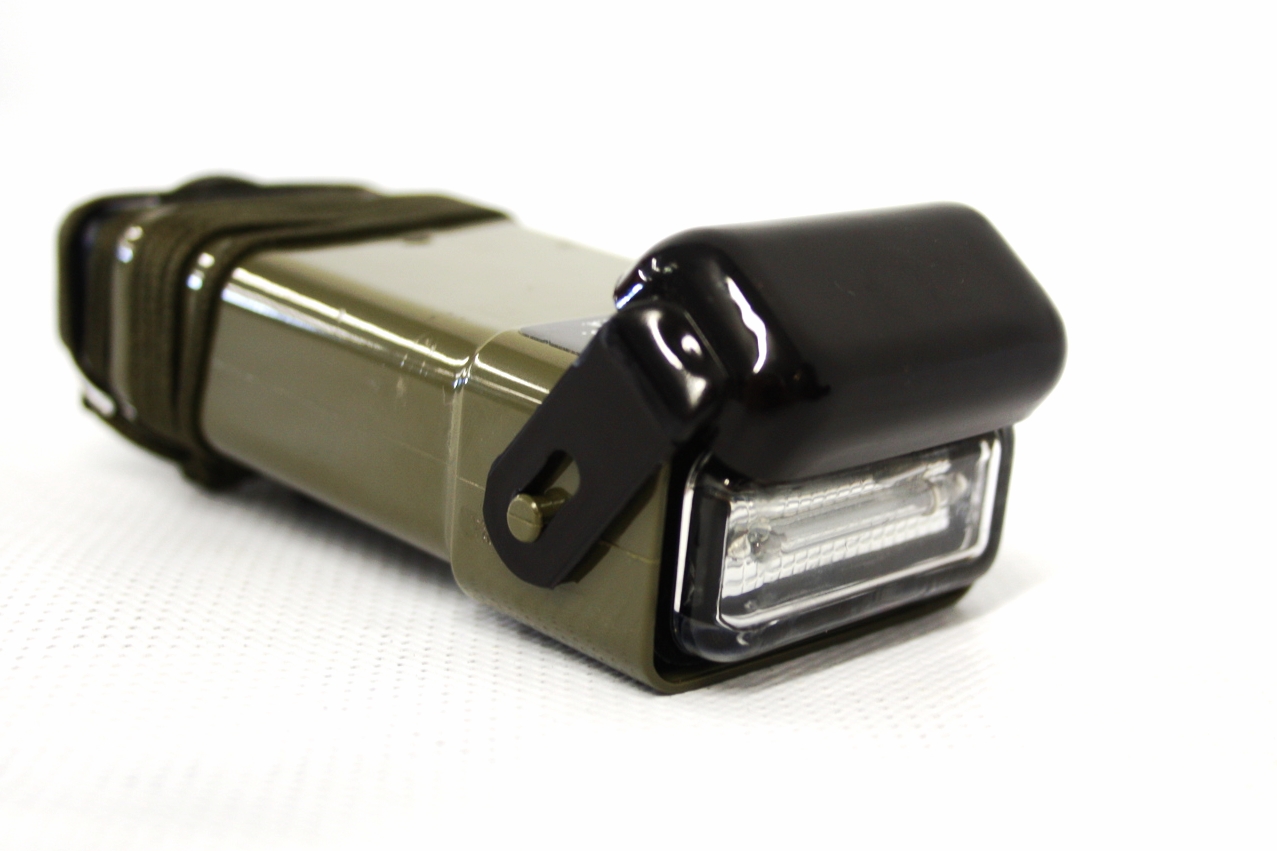 Tactical Gear
sold out
IR Strobe, CSAR, MS-2000(M)
Description: Overview
The SDU-39/N (MS-2000(M) has become the main Combat Search and Rescue (C-SAR) Distress Marker Light carried by elite military forces around the world. Visible up to 6 miles, waterproof to 33 ft. US Mil-Spec: MIL-L-38217D
Description
Since the introduction of the MS-2000(M), it has become the main Combat Search and Rescue (C-SAR) Distress Marker Light carried by elite military forces around the world. You'll think we pulled the new MS-2000(M) right out of the future. It's so advanced, no other commercial item fills the military Combat Search and Rescue (CSAR) mission needs. No other light comes close!
US Model No. SDU-39/N (MS-2000(M)
US Mil-Spec: MIL-L-38217D
NSN: 6230-01-411-8535
Features:
Shield extends/retracts for omni- or uni-directional visibility
Waterproof down to 33ft (10m) (50ft diver version available separately)
IR filter blocks all visiblelight (lets through only IR light)
Raised polarity indicators allow correct battery replacement in low or no visibility conditions
New braided steel retainer keeps battery door from being lost
Operates on 2 standard alkaline AA batteries - disposal causes no environmental impact
For extreme cold environments or long term storage, use 2 common lithium batteries
Blue filter distinguishes strobe from ground fire when in place
Specifications:
Size 4.5" x 2.2" x 1.1" (11.4 cm x 5.6 cm x 3.3 cm)
Weight 4.0 oz (115 g) without batteries
Light Output 25,000 peak lumens per flash
Flash Rate 50±10 per minute
Light Dispersion White-omnidirectional, IR-omnidirectional, Blue-unidirectional
Operating Life 8 hours minimum-strobe; 2 hours minimum-incandescent
Visibility Military tested at a distance of 6 miles (9.6km) on a clear dark night
Waterproof To a depth of 33ft (10m)
Batteries 2 AA alkaline or lithium batteries (not included)
Case Color Black with olive drab flashguard
Construction Case, lens and flashguard-high impact polycarbonate; IR filter-butyrate
Activation Spark proof magnetic reed switch
Limited Warranty One year
Federal Stock Number (FSN) 6230-01-411-8535
Have one of your own? Comment on this product in the additional info section!