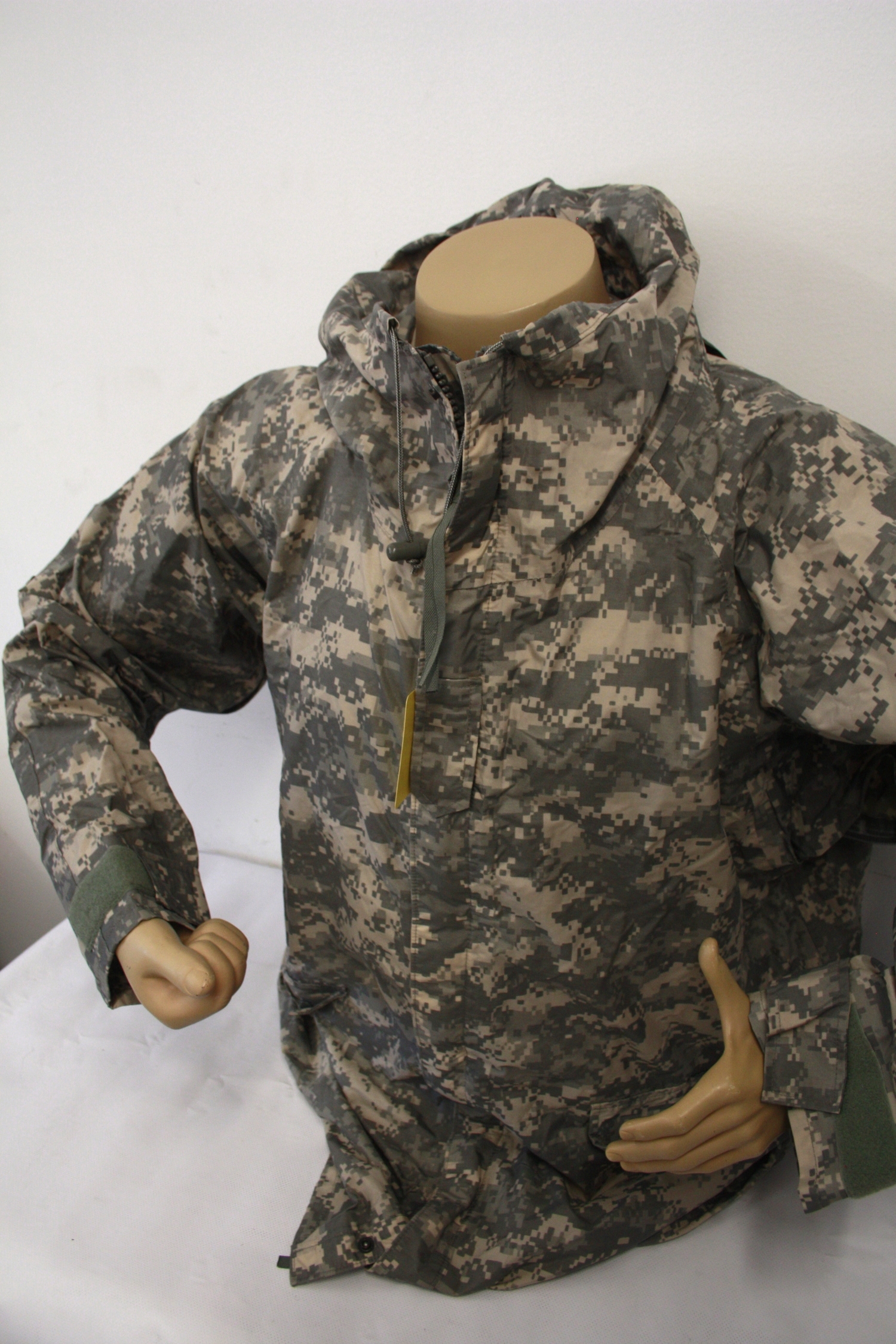 Outerwear
Universal Improved Rainsuit (IRS) Parka
Description: The IRS Parka protects the user from the harshest of elements by utilizing an outer shell fabric that is waterproof and moisture vapor permeable.

Details: Both the parka and trouser which comprise the Improved Rainsuit are constructed with the finest American-made fabrics and component parts. The outer shell fabric is waterproof and moisture vapor permeable which will release moisture from within the garment, while at the same time maintaining a waterproof barrier to the outside elements. All seams are covered with a sealing tape to ensure the waterproof integrity. Parka design and construction features include: a hood with visor and draw cord; quick release barrel lock closures on all draw cords; elbow reinforcement patches; wrist adjustment tabs; button-in liner panels; slide fasteners under each arm for ventilation and two lower pass through pockets with snap down flaps.

Made in the USA.
Have one of your own? Comment on this product in the additional info section!