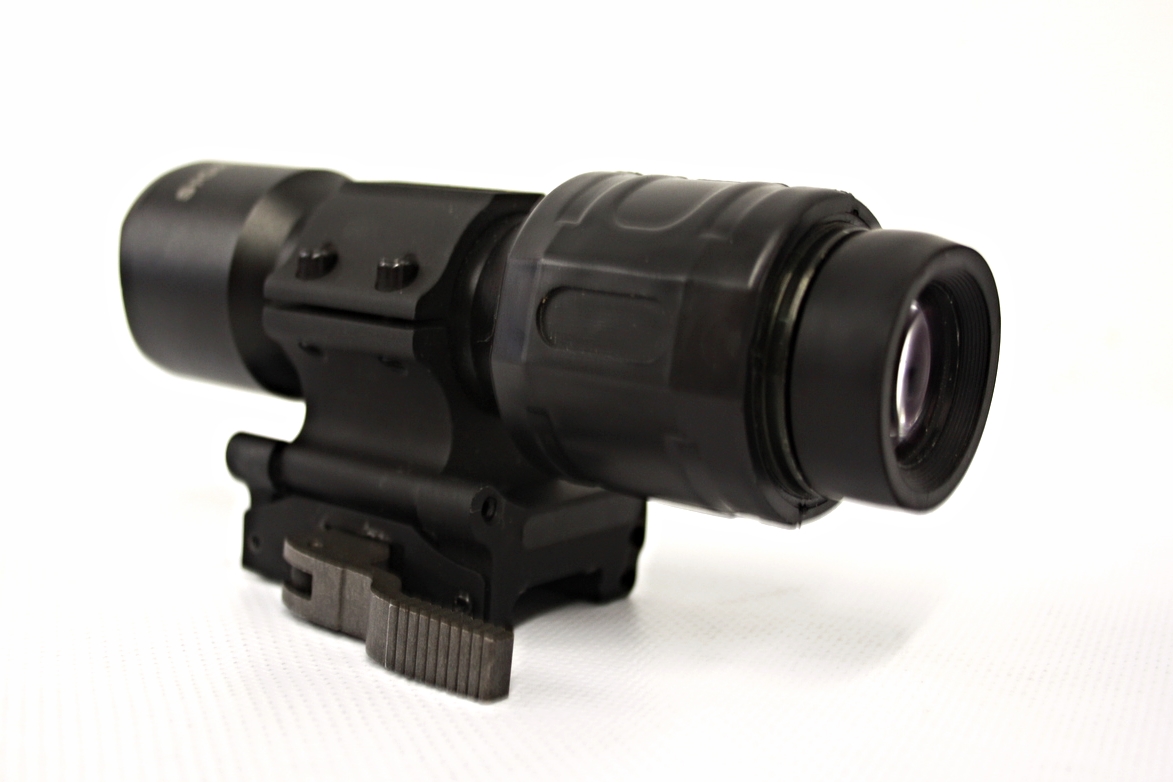 Optics
Sight Mark 5x Tactical Magnifier Slide-to-Side (SM19025)
5x Tactical Magnifier Slide-to-Side (SM19025)
Featuring a wider edge-to-edge resolution and tighter tolerances for high caliber weapons, the Sightmark® series of Tactical S.T.S. Magnifiers are multi-functional weapons accessories featuring a slide-to-side mount. Offering the ability to quickly move the magnifier out of the way without having to detach the unit, the 5x Tactical Magnifier S.T.S. gives shooters quick target acquisition capabilities. The device is designed for use in conjunction with holographic, collimated reflex, and other compatible weapons sights, giving the shooter the benefit of a reflex sight and scope in one combination.
The 5x Tactical Magnifier S.T.S. increases the magnification of the accompanying sight for greater sighting range and improves target recognition significantly at medium-range and long-range distances. Engineered to assist in quick target acquisition up to 350 yards and accurate target shooting at 150 yards, the 5x Tactical Magnifier S.T.S. also features extended eye relief for comfort, a wide field-of-view and high quality multi-coated optics for improved visibility and clarity. Designed to work with EOTech, Aimpoint, Trijicon and other brands, the 5x Tactical Magnifier S.T.S. can be securely mounted on most picatinny and weaver mounts. Its lightweight, weather proof and shatter-proof frame provides durability in all elements.
Have one of your own? Comment on this product in the additional info section!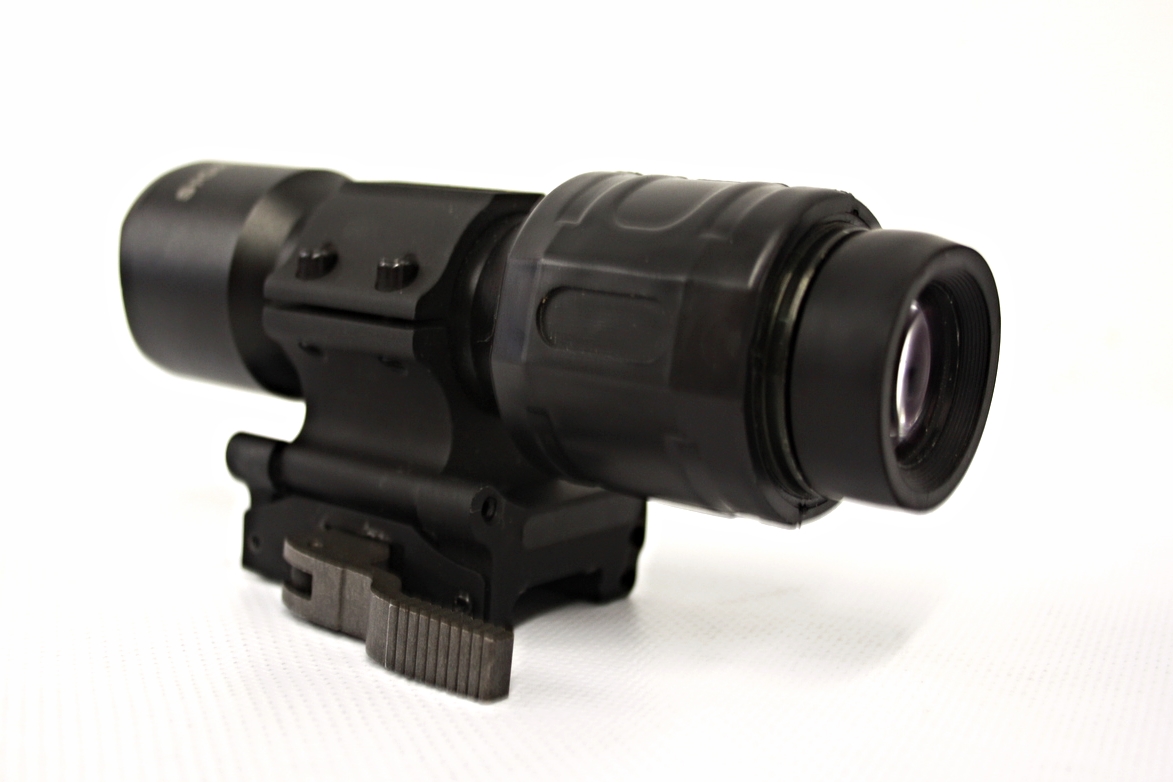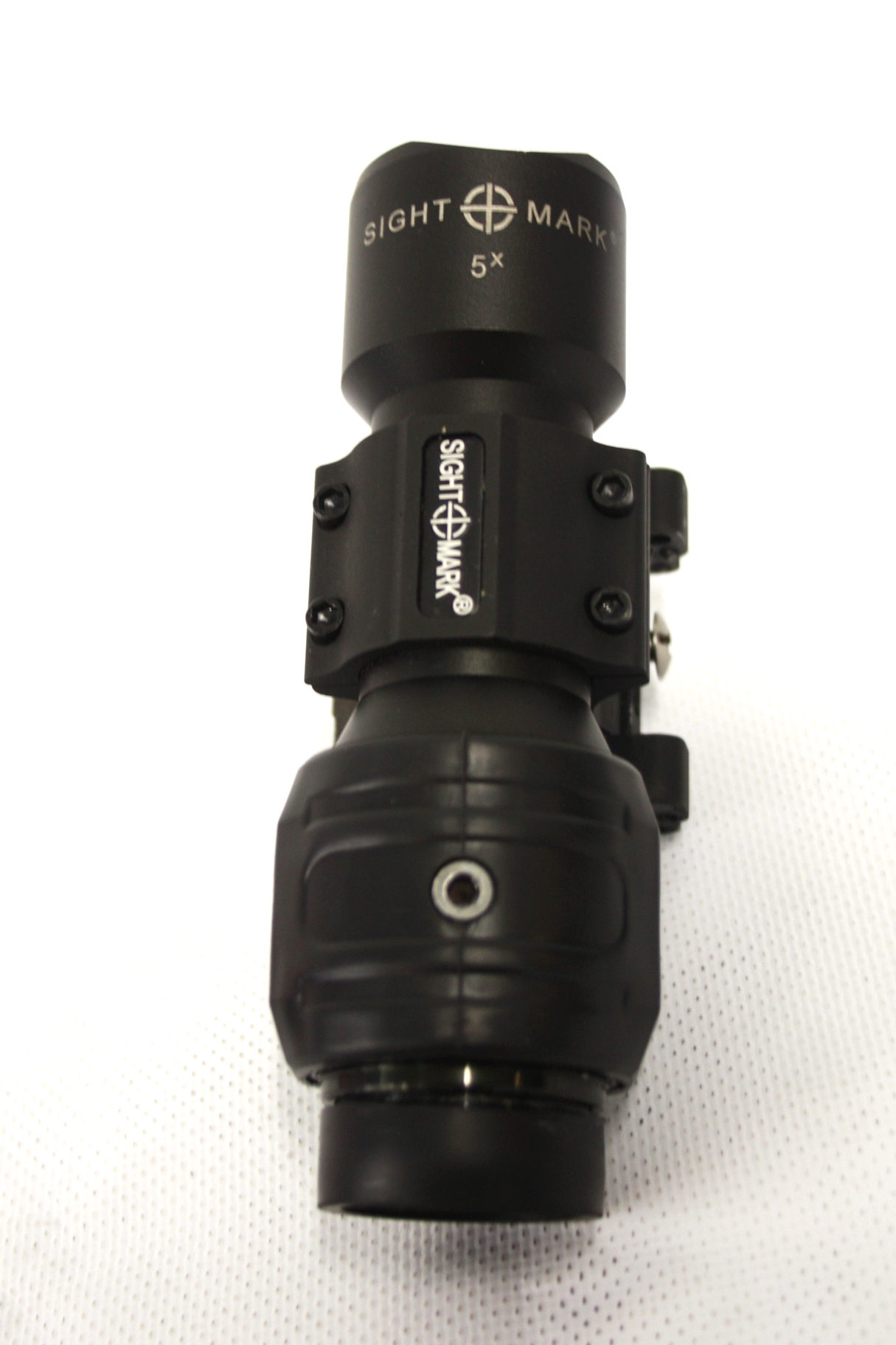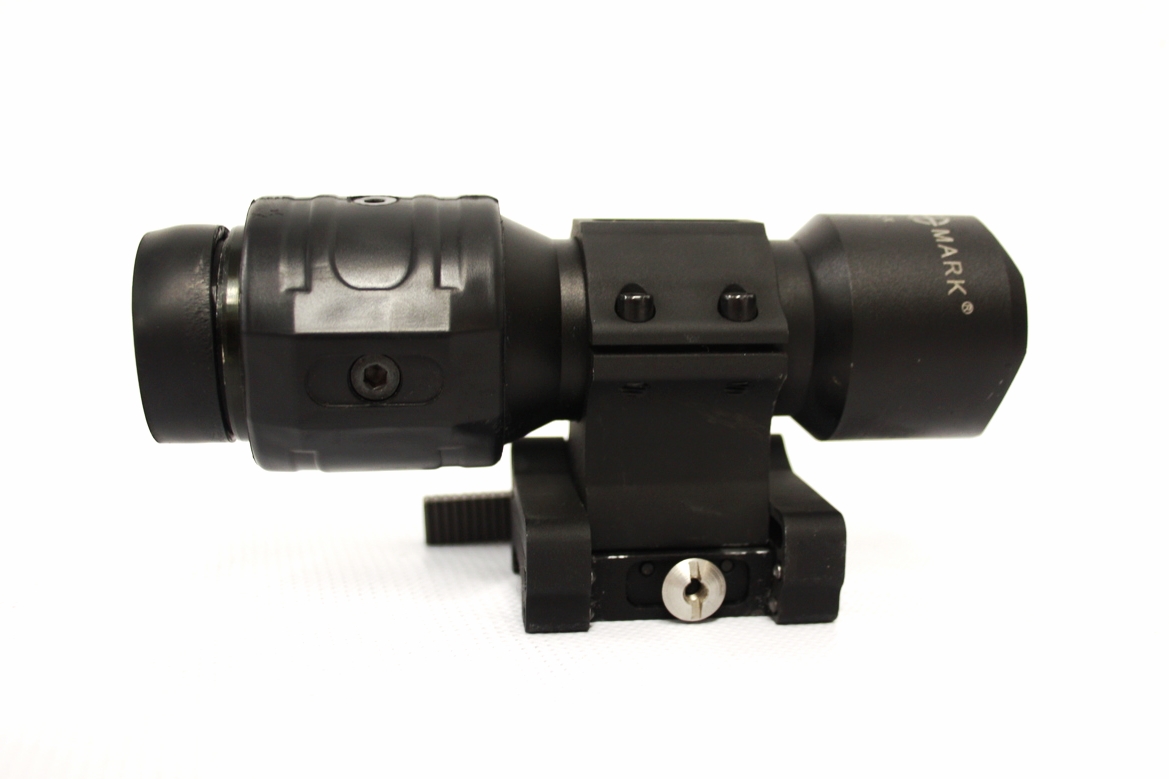 Additional Info
Product Specifications
Magnification (x)5x Objective Lens Size (mm)32mm
Field of View (m@100m) Eye Relief 54mm
Tube Diameter (mm)30 Material: Aluminum
Color: Matte Black Dimensions (mm): 136x48x45
IP StandardIPX6 Weatherproof Lens Coatings AR Green
Mount Type: Weaver (Slide to Side) Weight (oz)12