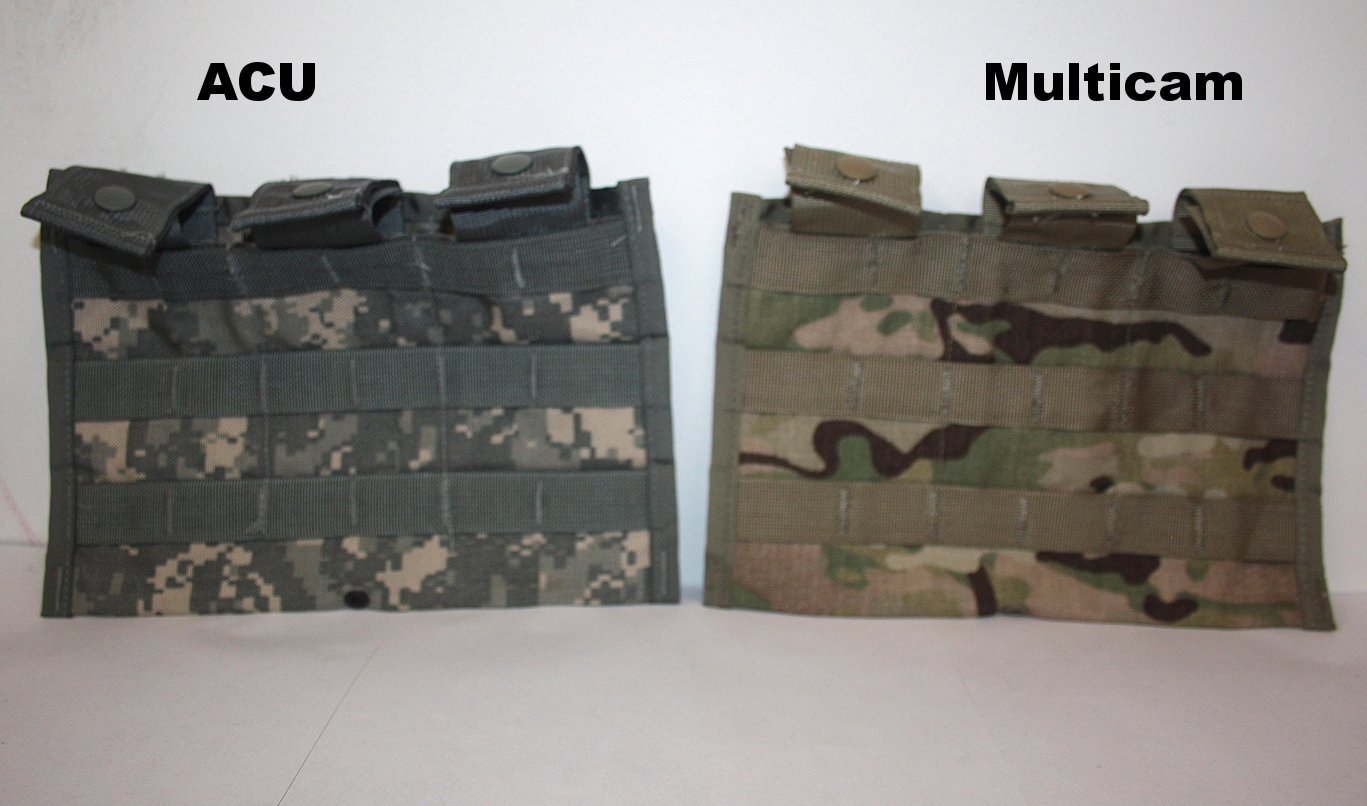 Military Field Gear
U.S. M.O.L.L.E ll Triple Mag. Pouch
U.S. military MOLLE II Triple Mag Pouch ACU and Multicam Pattern
Features:
Each has 3 individual pockets side by side with snap closures

Flap cover that allows quick access to magazines

Each holds 3 30RD M16/M4/AR15 magazines

Heavy duty nylon material

Attaches to the Molle II system through 3 attachment straps on back

Approximately 10 x 7.5 x 2

Rugged military construction
Use with the Molle Pack, Molle FLC vest, or ALICE packs (with use of Molle to Alice adapters - not included). These are versatile, multi-purpose pouches that can be used for other gear as well. Great for hunters, fisherman, outdoorsman, camping, airsoft, paintball, or any outdoor activity.
Have one of your own? Comment on this product in the additional info section!