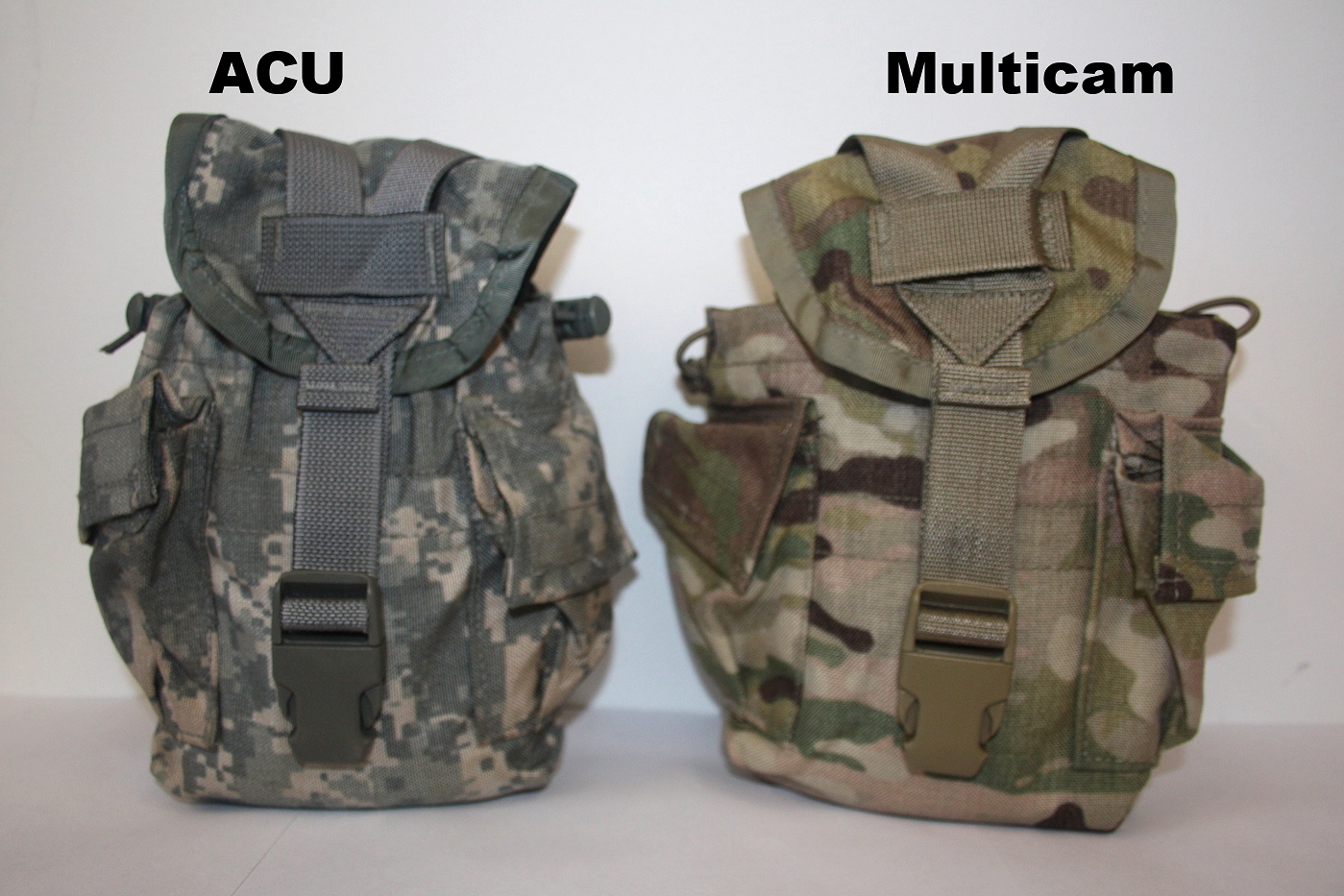 Military Field Gear
sold out
U.S M.O.L.L.E. II Canteen / Utility Pouch
U.S. Army ACU M.O.L.L.E. II Canteen / Utility Pouch
Our nylon tactical U.S. Army ACU & Multicam M.O.L.L.E. II Canteen / Utility Pouch holds a 1-quart canteen and comes with a two small side pouches for water purification tablets, matches, fuel tabs, etc. The enclosure system includes a quick release buckle. The pouch can also be used as a general utility pouch. Our tactical gear is fully compatible with current M.O.L.L.E. II IBA and military-issue tactical gear systems. Please note that the Multicam cover is priced differently then the ACU (canteen not included).
Dimensions: 6 1/2" x 4 1/2" x 3".
Have one of your own? Comment on this product in the additional info section!