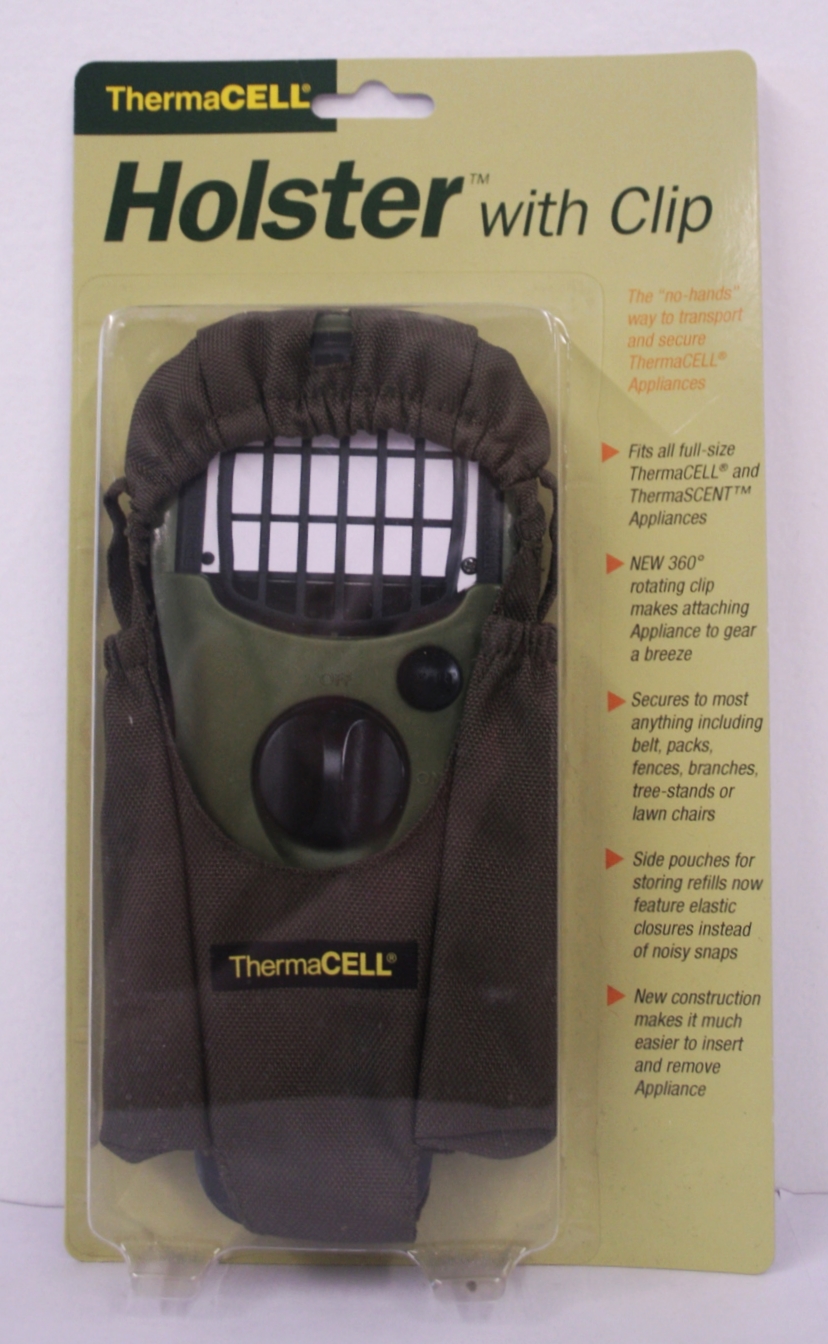 Camping And Survival Gear
ThermaCell Appliance Holster with Clip – Olive
Carry your appliance hands-free anywhere the great outdoors takes you. The olive-colored Appliance Holster with Clip attaches to anything, including outdoor gear.
Fits all full-size ThermaCELL Mosquito Repellent Appliances
Pockets hold butane cartridges and mosquito repellent mat refills
Elastic closures ensure quiet; no noisy snaps
Mosquito Repellent Appliance sold separately
Have one of your own? Comment on this product in the additional info section!